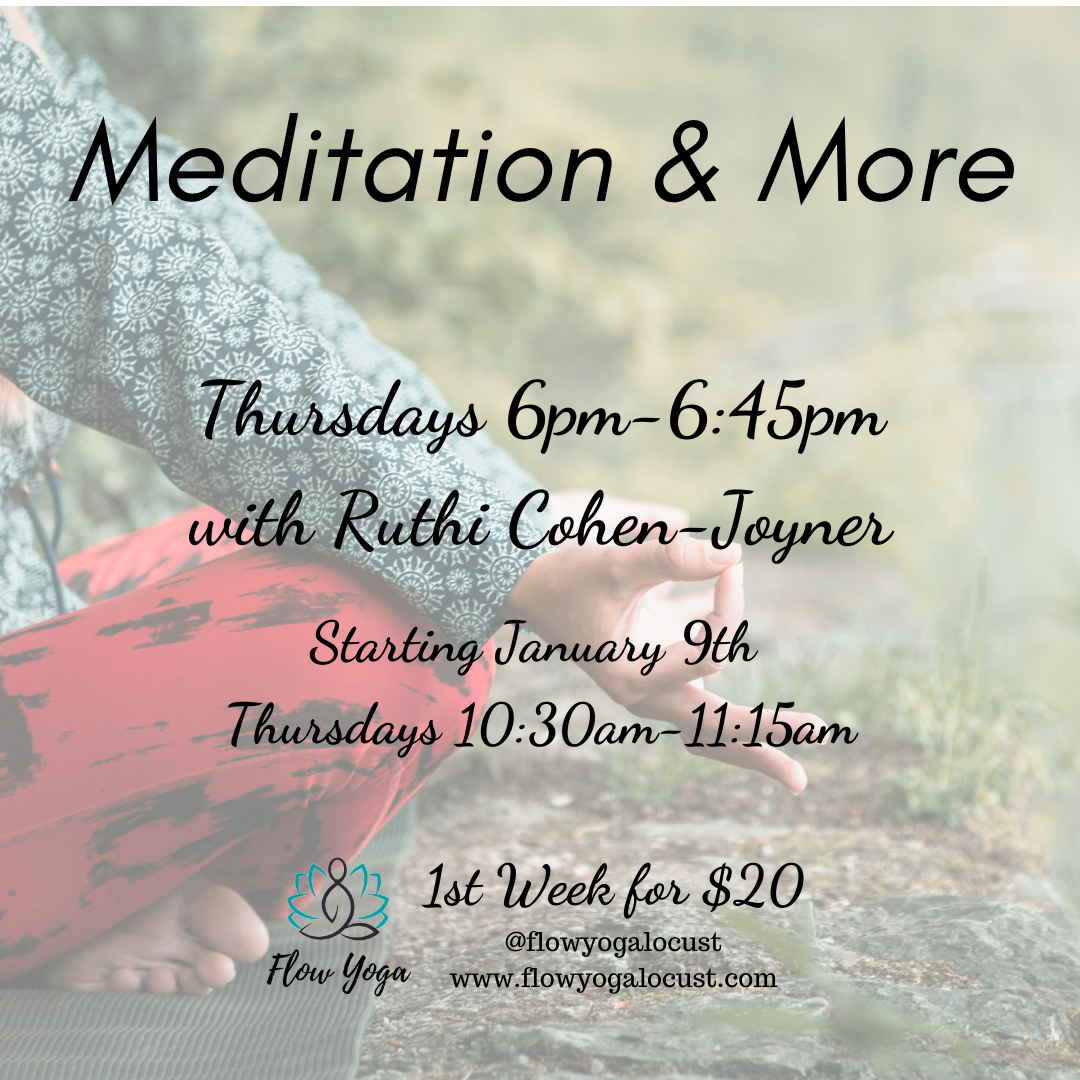 Meditation and More
Come join me on Wednesdays at
Flow Yoga, Locust, NC
from 6:00-6:45pm and play with a variety of topics and techniques such as EFT Tapping, breathwork and group discussion time followed by at least 20 minutes of meditation.
On January 9th, we'll be changing the time to 10:30am – 11:15 am.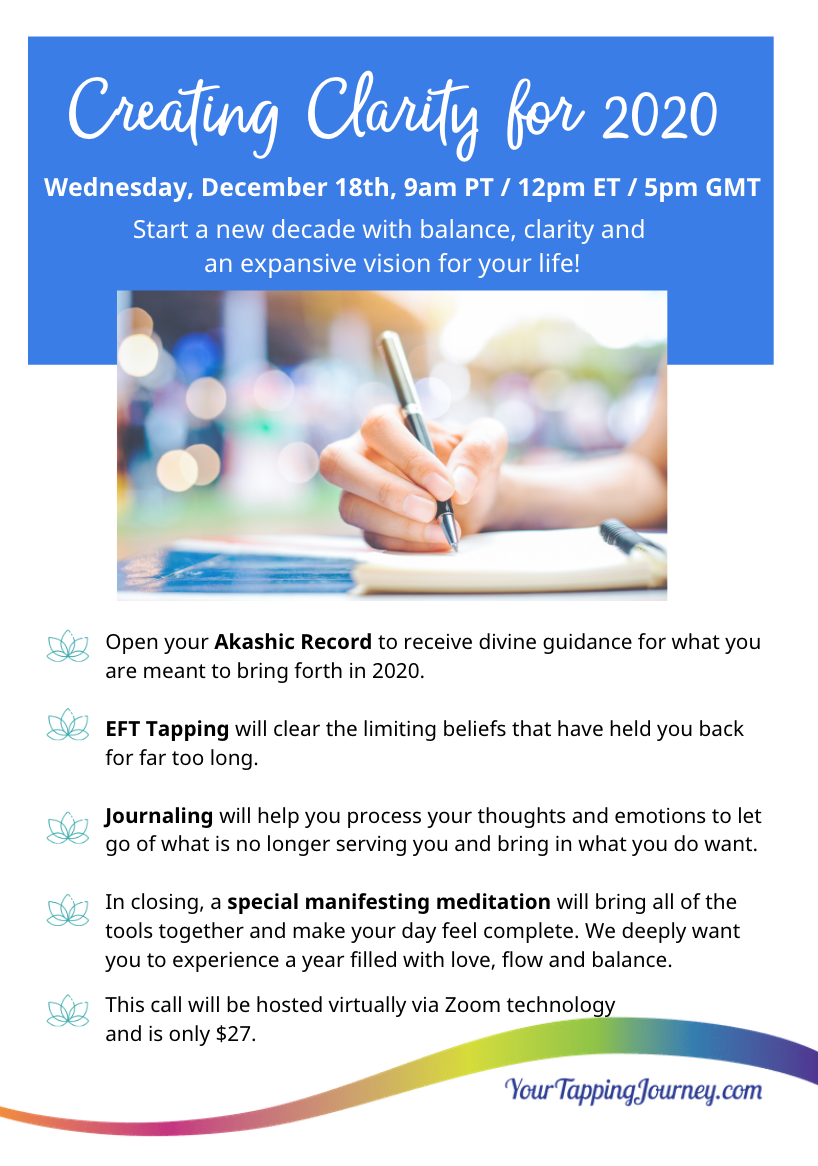 Free Monthly Tapping Circle Coaching Call
As a thank you for being a part of my community, I host a live coaching call each month via Zoom technology at 6pm EST on the second Monday of the month. Please email me here if you'd like more information. Here are the dates for this year:
Tuesday, January 14, 6pm EST
If you'd like more information on any of these events, please reach out to me by filling out this form.