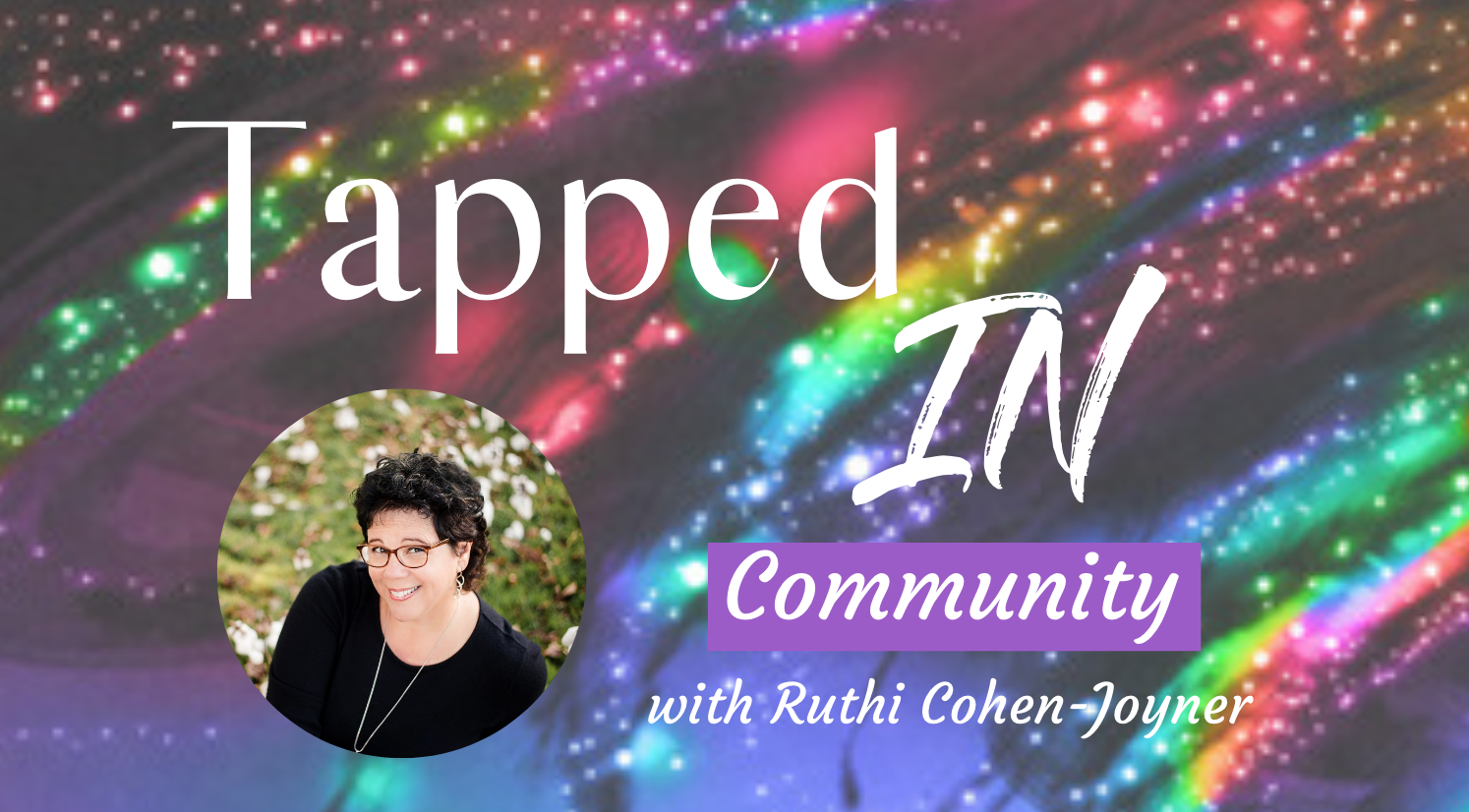 Please join me as I launch the Tapped IN Community — a community open to anyone who feels a need to belong. To be seen. To be heard. To connect. To a place that is offering calm, rational thought. Teaching. Tapping. Meditation. Loving Guidance. Connection.
This is a place of high vibration and HOPE!
Just being in this energy will help to calm your fears and align you with a higher vibration of peace, possibility and hope.
This community will be a monthly membership community that you can join with a monthly donation or free if a donation is a financial hardship for you. 
No contracts. No commitments. 
Stay as long as it feels right for you. 
We all need an opportunity to connect and learn how to navigate uncharted waters. Let's lovingly support each other. 
I'm especially reaching out to empaths, sensitives, lightworkers or lightbringers who need extra support at this time. 
Lightbringers, we need lots of encouragement, connection and support during this time as we are being called to be the front line, the wayshowers. 
I'd also love to see my current and former clients join in (most of you are empaths, by the way). 
* Short Facebook Lives at noon eastern Monday-Friday
* At least 2 Zoom calls a month at different times 
(the first 2 are scheduled for Tuesday, March 24th at 6 pm ET and  Thursday, April 9th at 1 pm ET) 
* Private Facebook Group to share in
*Daily emails, Tapped IN Inspirations, with the day's FB Live video and a short passage of encouragement and inspiration to help you get through the day. 
*Guest speakers and facilitators to join us along the way. 
*Bonus! Two Recorded Meditations
We start Monday, March 23rd so please join today! 
Choose the donation amount option that feels best to you
(Why am I suggesting paying? 
So you'll feel invested and will show up for yourself and others)
Contact me here if you don't feel that you can financially contribue but would still like to join!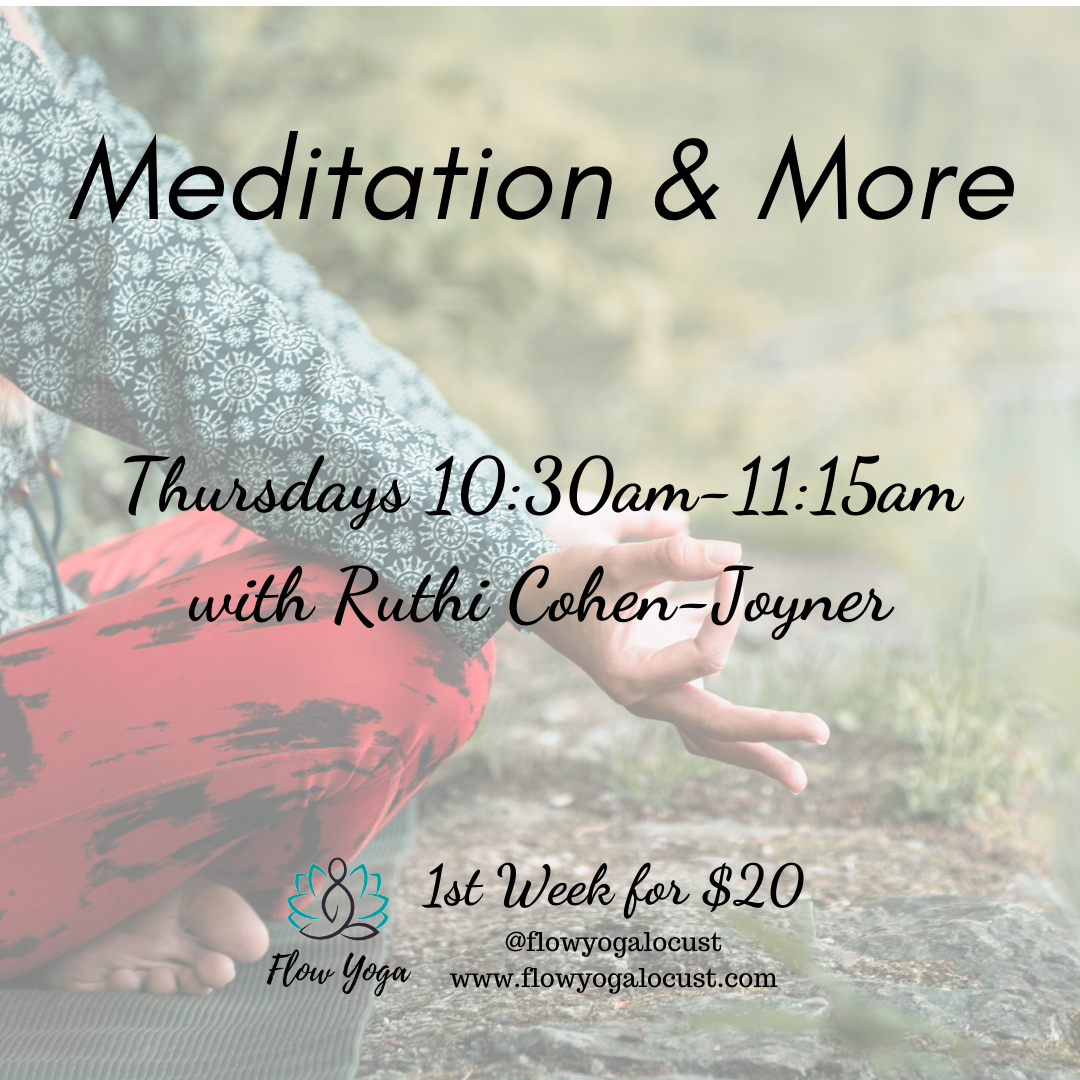 Meditation and More
Come join me on Thursdays at
Flow Yoga, Locust, NC
from 10:30-11:15am and play with a variety of topics and techniques such as EFT Tapping, breathwork and group discussion time followed by at least 20 minutes of meditation. Session are now available on Zoom. If you'd like to learn more, please go here:
https://www.flowyogalocust.com
Free Monthly Tapping Circle Coaching Call
As a thank you for being a part of my community, I host a live coaching call each month via Zoom technology at 6pm EST on the second Monday of the month. Please email me here if you'd like more information. Here are the dates for this year:
Tuesday, April 14, 6pm Eastern
Tuesday, May 12, 6pm Eastern
Tuesday, June 9, 6pm Eastern
Tuesday, July 14, 6pm Eastern
Tuesday, August 11, 6pm Eastern
Tuesday, September 8, 6pm Eastern
Tuesday, October 13, 6pm Eastern
Tuesday, November 10, 6pm Eastern
Tuesday, December 8, 6pm Eastern
If you'd like more information on any of these events, please reach out to me by filling out this form.